Walking Horse Silhouette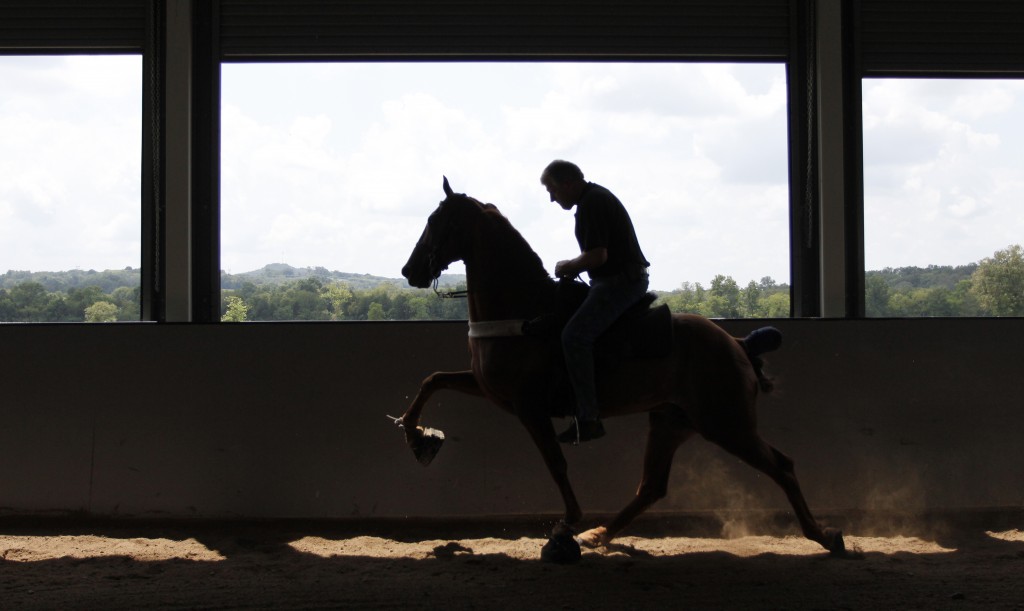 Staff Photo by Alyson Wright/Chattanooga Times Free Press – August 07, 2012.
Winky Groover, the trainer at Groover Stables, rides a walking horse during a training session at Saddlebrook Farms in Shelbyville, Tenn., on Tuesday, August 7, 2012. Groover, a prominent Tennessee Walking Horse trainer, has been cited for spring in the past, but now says he has changed his ways.