Sheriff's Race Debate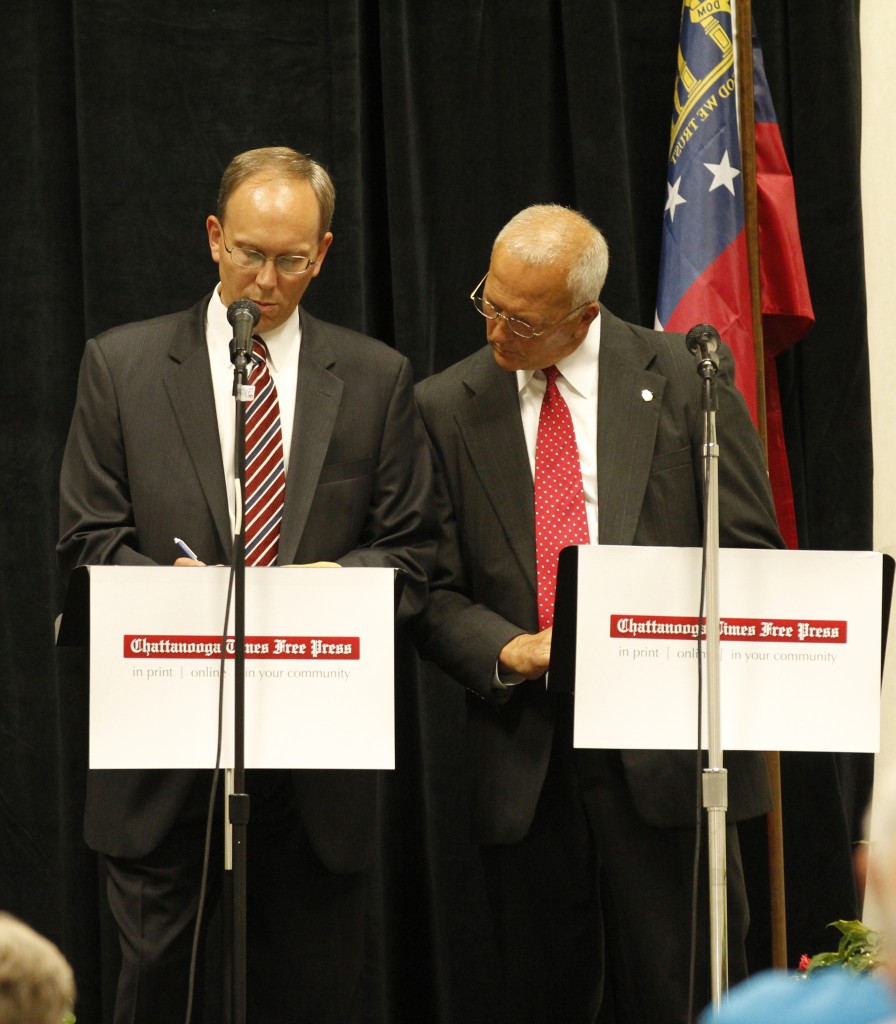 Staff Photo by Alyson Wright/Chattanooga Times Free Press – July 24, 2012.
From left, Mike Helton and Larry Black, both candidates for Catoosa County Sheriff, exchange notes during a public debate held at The Colonnade Center in Ringgold, Ga., on Tuesday. The public vote to determine which of the five candidates will replace retiring Sheriff Phil Summers will be held on July 31st.