River Rocks: "Dew-dles"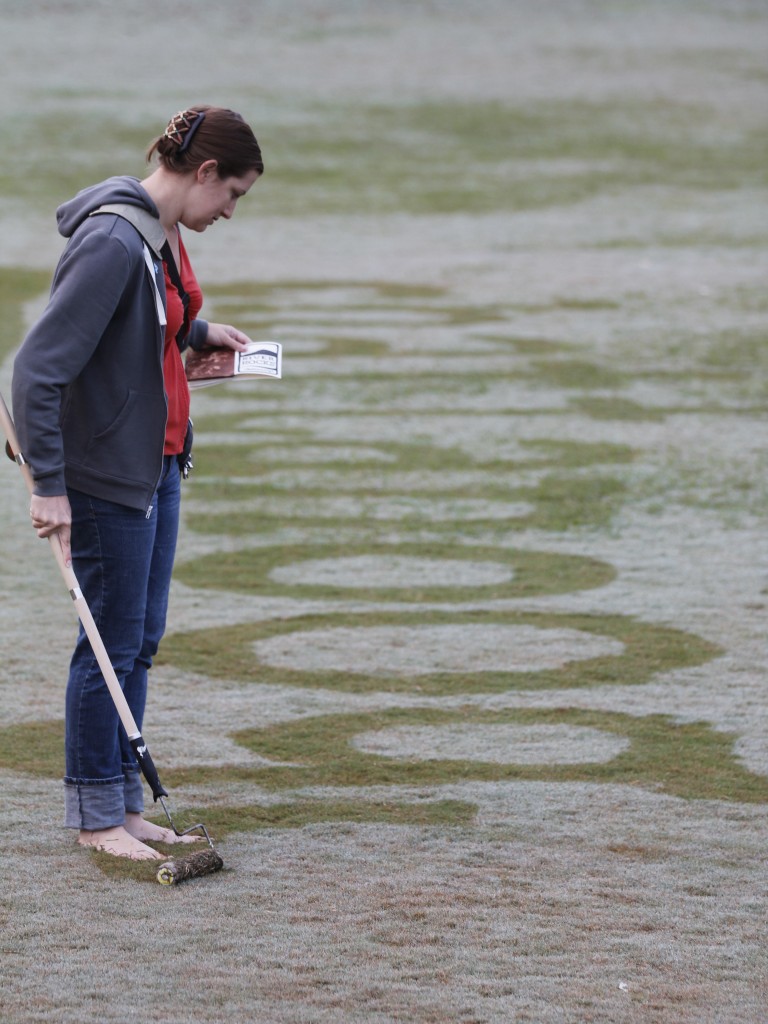 Staff Photo by Alyson Wright/Chattanooga Times Free Press – October 05, 2012.
Hollie Berry uses a paint roller to create the River Rocks logo out of the morning dew on the lawn at Coolidge Park in Chattanooga on Friday morning. Berry will be creating a new "dew-dle" each morning during the River Rocks event.