Men on Wire: U.S. 27 Construction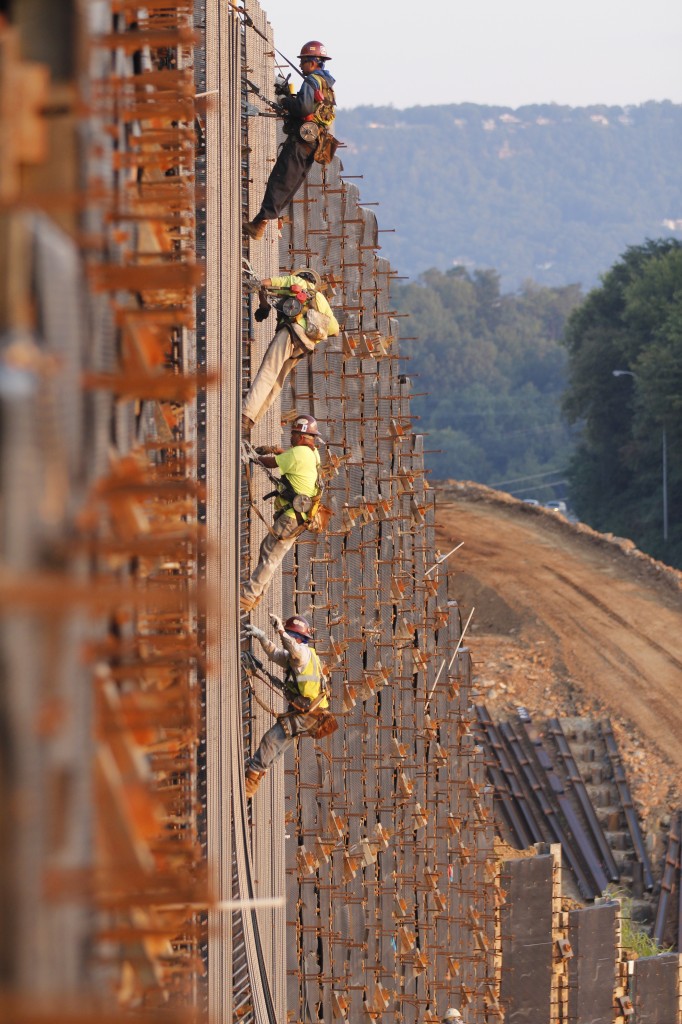 Staff Photo by Alyson Wright/Chattanooga Times Free Press – September 26, 2012.
Workers with Gilley Construction Company install steel bars along the inside of a retaining wall at the construction site for the Highway 27 project in Chattanooga on Wednesday, September 26, 2012. The extensive construction project is expected to last five years or longer as US 27 is rebuilt and expanded.