High School Soccer Semi-Finals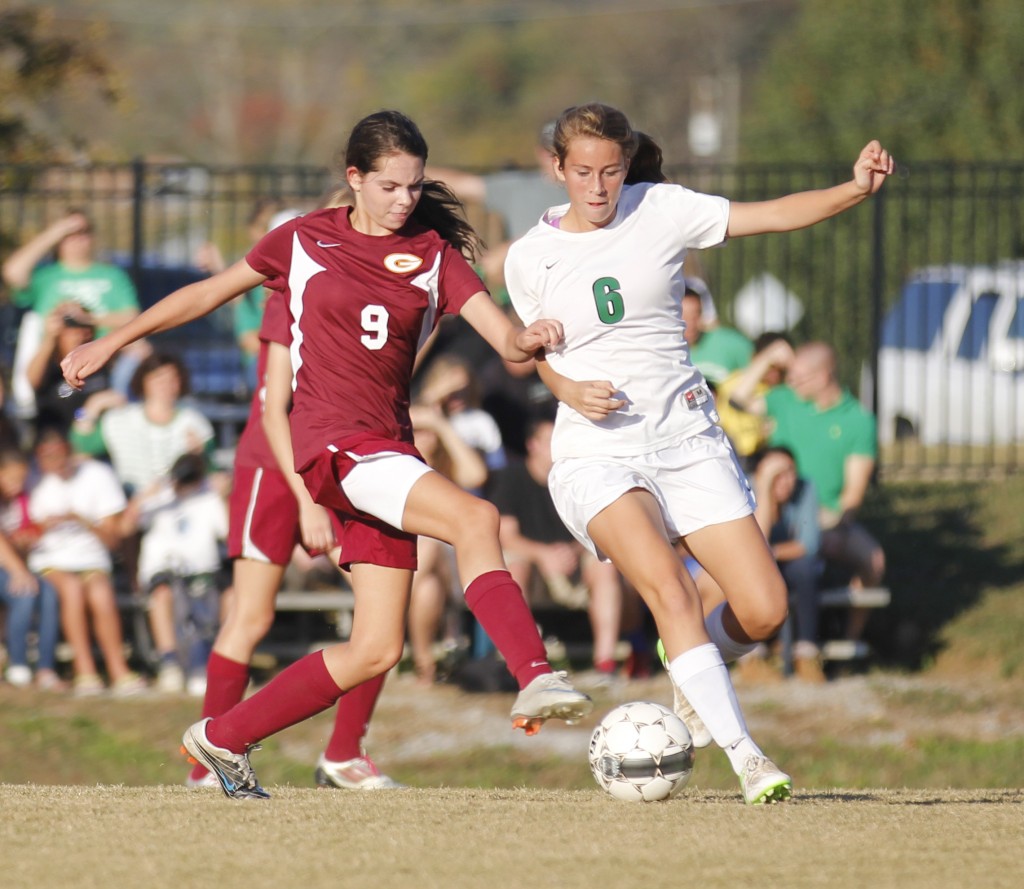 Staff Photo by Alyson Wright/Chattanooga Times Free Press – October 23, 2012.
Lady Golden Eagles' Emily Clark, left, and Lady Canes' Emiley Saddler fight for possession of the ball during the second half of the region 3 A/AA soccer semifinal game between East Hamilton High School and Grace Baptist Academy, held at East Hamilton High School in Chattanooga on Tuesday. East Hamilton beat out Grace Baptist 3-1.